Halloween Sale
Oct.01 ~ Oct.31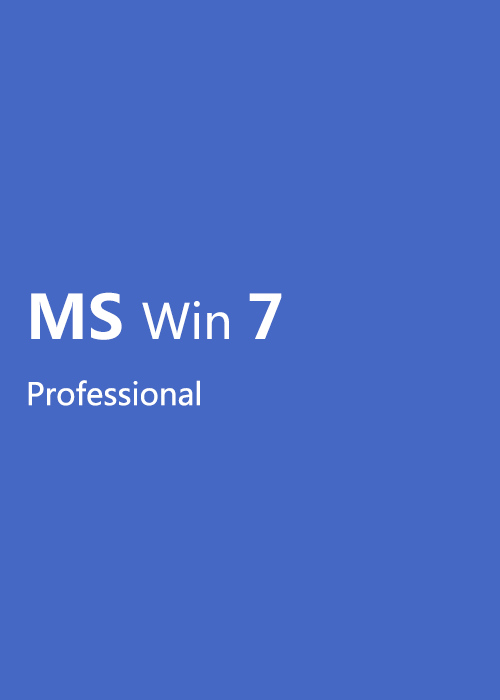 MS Windows 7 Pro Professional KEY
【Halloween Sale】
Plate-forme:

Stock:

Mots clés:

Région:

This product is no longer sold, please buy win10 or win11.
Delivery Time 3-5 minutes
Description du produit
The key will be sent via eMail. Please check the spam or junk mail folder too.
Description of Windows 7 Professional KEY
Use of this OEM System Builder Channel software is subject to the terms of the Microsoft OEM System Builder License. This software is intended for pre-installation on a new personal computer for resale. This OEM System Builder Channel software requires the assembler to provide end user support for the Windows software and cannot be transferred to another computer once it is installed. To acquire Windows software with support provided by Microsoft please see our full package "Retail" product offerings.
Looking for your product key? The product key is a 25-digit string with a hyphen between each 5 digits. It will say "Product Key" before 25 digits or have an image of a key next to 10 digits with the remaining 15 on the next line below. The Product Key is generally located in the lower left corner of the DVD case, on the disc itself, or on a leaflet in the packaging you received.